The SIVAL is the international trade fair of wine, fruit and vegetable growing techniques. It was held in Angers from 15 to 17 March (originally scheduled for January).
From left to right: Gaétan Cottier, Jean-Sébastien Berger, Yves L'hôte, Jeanne Poulet and Frédéric Michaud and Fiona Davidson in the foreground.
For 3 days, the Dalival sales team answered visitors' questions.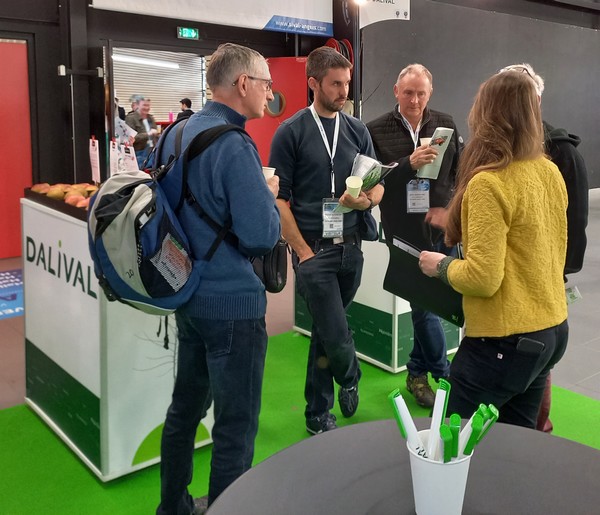 Every year, SIVAL organises an innovation trophy. This year, Dalival / IFO presented Kissabel(r) red-fleshed apples and hardy apricots. Results: gold for the former and bronze for the latter!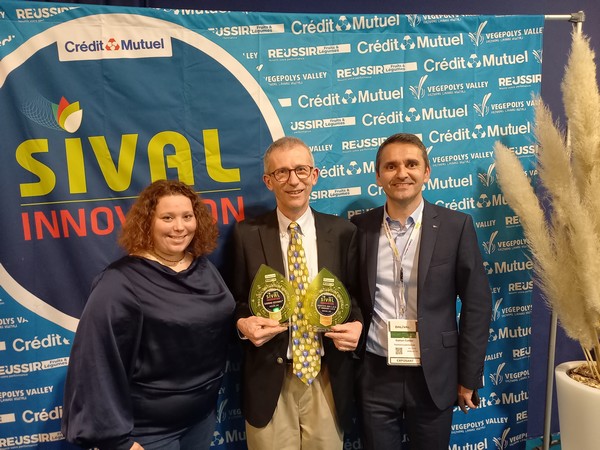 From left to right: Fiona Davidson, Bruno Essner and Gaétan Cottier with the 2 trophies!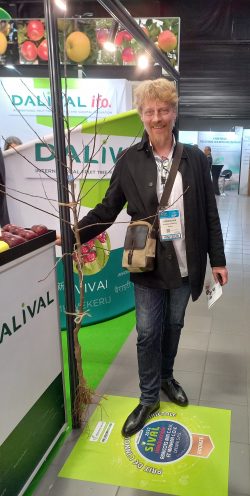 Danilo Christen, the breederof the prize-winning apricots (Agroscope, Switzerland)
The innovation awards have generated some media coverage: here Jean-Sébastien Berger with the magazine Réussir Fruits et Légumes. The interview can be seen  here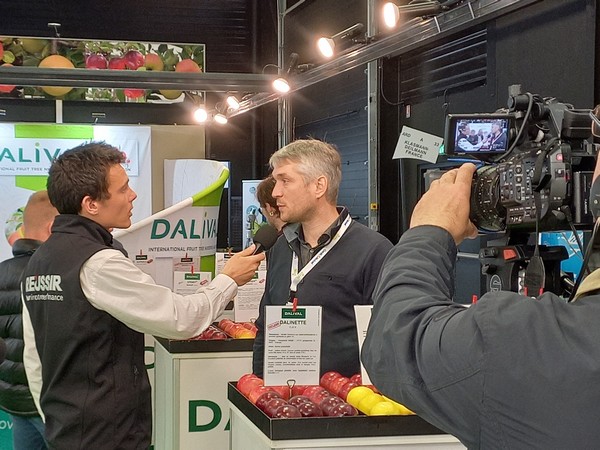 It is Thierry Ligonnière who presented Kissabel(r) to the prefect and the mayor of Angers: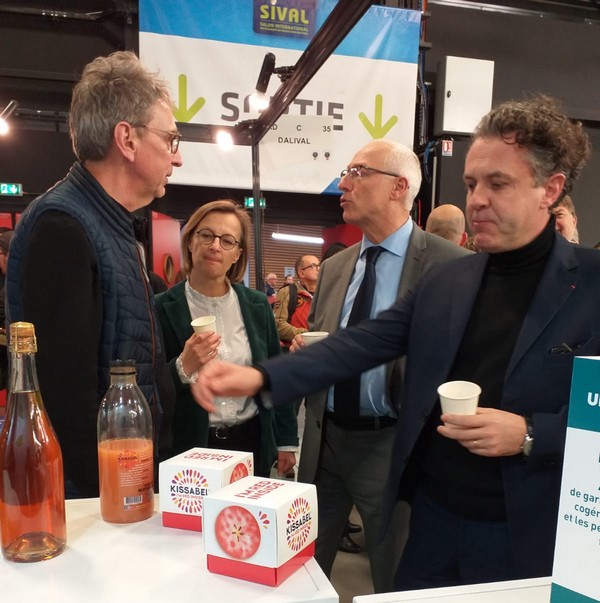 At the end of the show, the fruit was donated to a charity: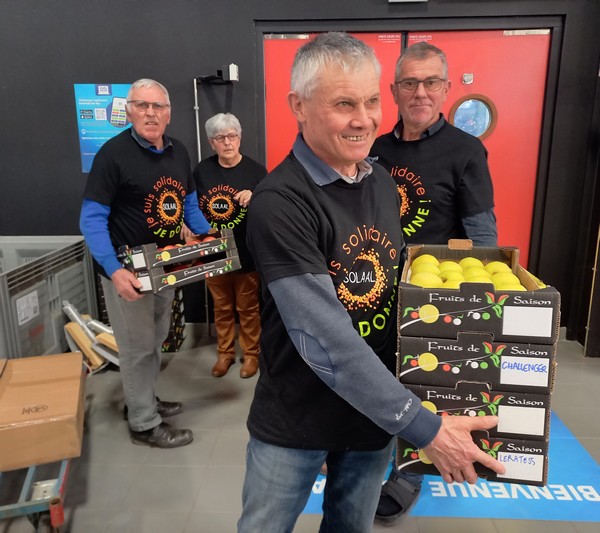 Also part of the show, Dr Frédéric Bernard, director of IFO, gave a talk on the theme: Can varietal selection meet the requirements of both consumers and the production sector – Example of apples and small red fruits.
The replay is  here.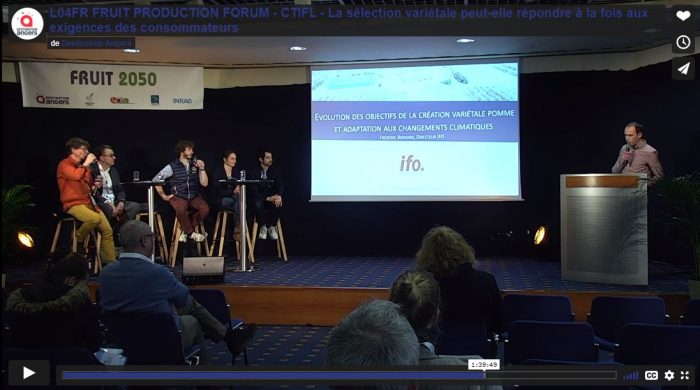 Even if a SIVAL in March is not as busy as a SIVAL in January, it was still a very nice edition!