The orchards
Dalival produces 6,000 tonnes of apples and pears from 110 ha of orchards.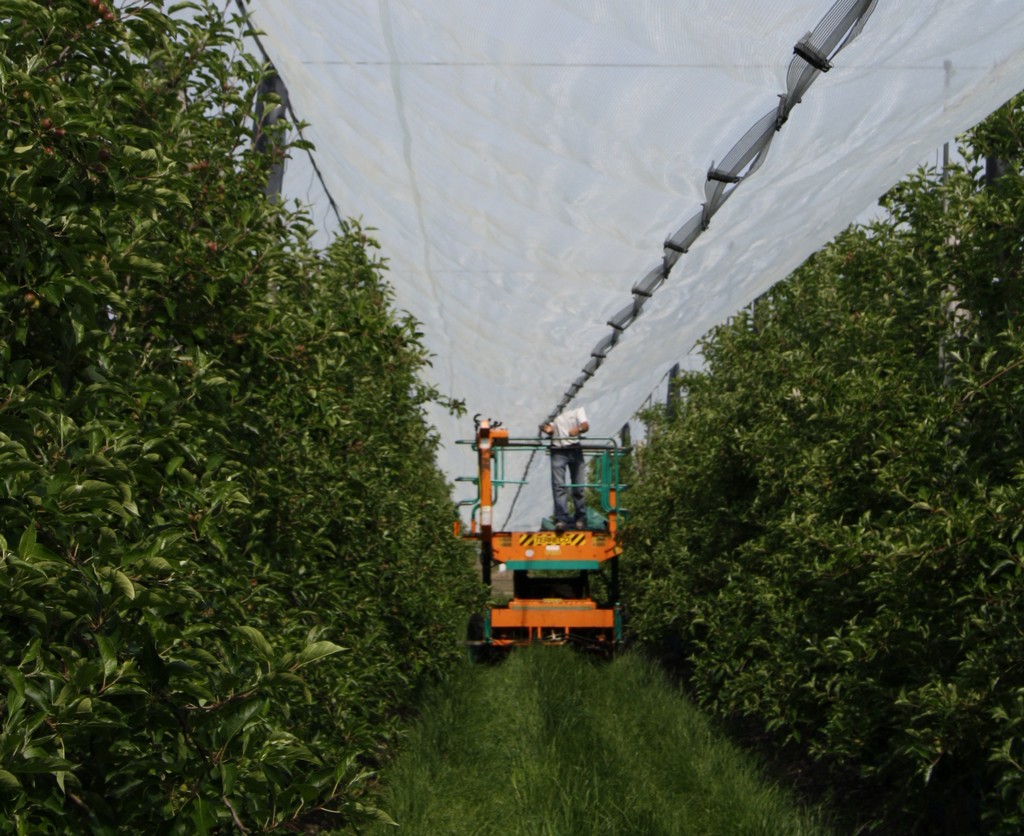 These orchards are also used to show new varieties and clones and to carry out rootstock tests. Regardless of your country of origin, we invite you to discover this for yourself.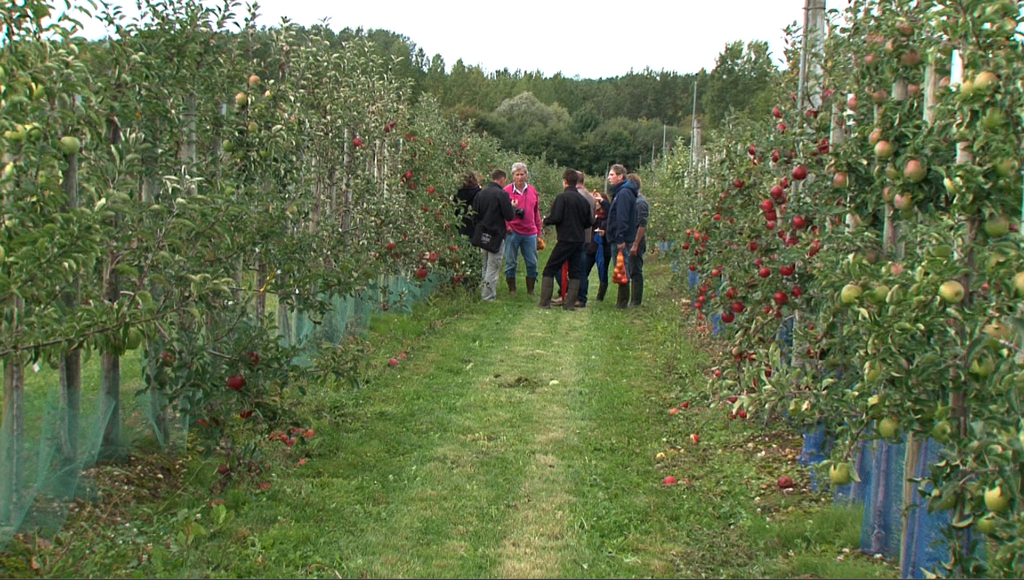 The orchards have the IFP certificate (Integrated Fruit Production) with the EUREP GAP reference.
This experience of production allows Dalival to step ahead of the expectations of its customers.
Characteristics of the orchards:
Variety distribution: Jazz (20%), Gala (20%), Cripps Pink (12%), Choupette, Antares (10%), Daliryan (10%) and pear trees (10%)
Density of the orchard:

Between 60 cm and 1 m tree spacing 
Between 3.5 m and 4 m between rows

95% of the orchard is protected with hail netting
70% protected against frost
Irrigation is mainly by sprinkling
Fruit is presized and in our packhouse, under optimal traceability and  safety conditions (HACCP-EUREPGAP-BRC-NATURE CHOICE). Fruit is sold on the French market and exported to the UK, Netherlands, Belgium, Germany, Spain, …
If you wish to visit our orchards: check our contact page